Designed for homeowners who want an MN home on their current lot. Discover your dream inspiration while we manage the rest, guiding you seamlessly through each project phase!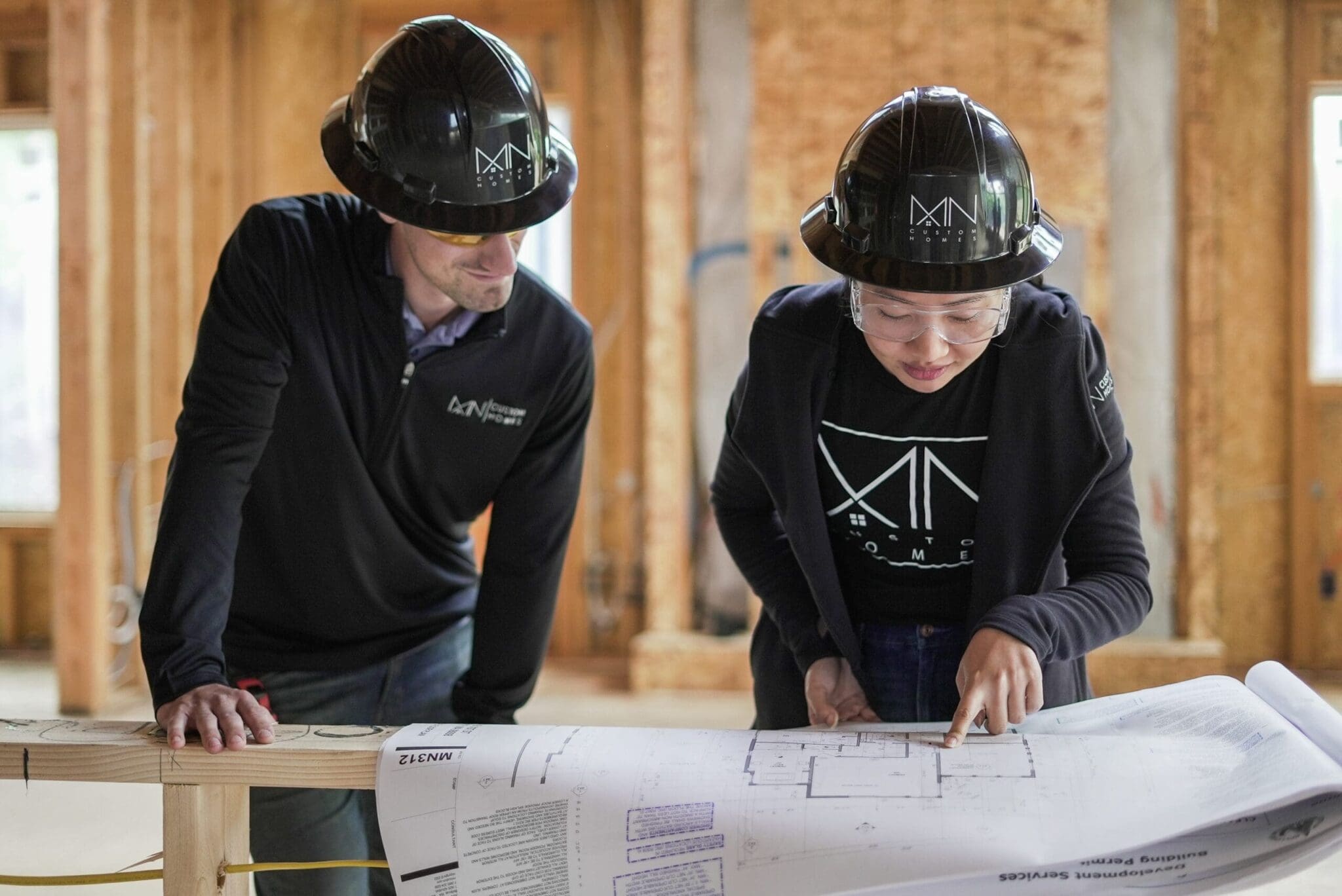 DEDICATED IN-HOUSE TEAM OF EXPERTS
Experience the personalized service of a dedicated team from start to finish.
Custom Home Representative
Your home representative serves as the liaison between you and the design-build teams. They will be there to coordinate and walk you through the entire process, ensuring a streamlined and effortless home building experience.
The architecture team combines creative design expertise with technical precision to help envision, plan, and execute the home of your dreams. Once the design is complete, we manage the entire permitting process.
The interior design team transforms the home into personalized works of art by curating aesthetics and optimizing functionality to create a captivating and harmonious living space.
Construction Project Manager
Your construction project manager brings the architectural and interior design visions to life, skillfully coordinating and executing every aspect of the building process, while providing open communication through weekly updates and site walks at crucial points in the building process.
The warranty team ensures lasting satisfaction and peace of mind for homeowners by providing responsive support, addressing post-construction concerns, and upholding the quality and integrity of your home.
STREAMLINED PROCESS FOR A SEAMLESS EXPERIENCE
We have developed a custom build process that creates a simplified approach to building your dream home
Our transparent process for building homes prioritizes open communication, clear timelines, and detailed documentation, ensuring clients are fully informed and engaged every step of the way as their unique vision becomes a reality.
Experience a streamlined journey to your dream home with our simplified timeline, carefully orchestrated by experts to efficiently guide you through design, construction, and finishing stages, saving you time and stress.
Count on our dependable communication throughout the home building process, where our dedicated team keeps you informed and involved, fostering a collaborative experience that ensures your vision is realized with precision.
INDUSTRY LEADER IN BUILD QUALITY AND DESIGN
MN leads the industry when it comes to build quality, duration, and design
Experience the essence of individuality and refinement as our distinctive designs capture your unique style, seamlessly blending innovative concepts with timeless elegance.
Explore a diverse selection of luxurious finishes, thoughtfully handpicked by our expert interior design team, ensuring your home reflects your distinct preferences and personal style.
Experience the future of living with seamlessly integrated smart home innovations that enhance convenience, security, and efficiency within your home.
Crafted with unwavering commitment to excellence, our homes feature quality construction that stands as a testament to durability, comfort, and lasting value.
Discovery

Architectural Design

Interior Design

Build

Enjoy Your New Home
The start of the discovery phase involves a comprehensive feasibility review of your property, aimed at gaining an understanding of the available options and constraints, laying the crucial groundwork for the subsequent design discussions and client consultations. Following the feasibility review are a series of in-depth consultations and discussions between clients and designers to identify and clarify the specific vision, requirements, and preferences, setting the foundation for a uniquely tailored and personalized living space.
Whether you are selecting from one of our acclaimed floor plans or designing a home from scratch, the next stage in the process is Architectural design. Our expert team of Architects utilize the information gathered in the discovery phase and designs a home tailored to your needs. Furthermore, we oversee the structural and civil design aspects, along with handling the complete permitting process.
The Interior Design phase of the process is a meticulous and creative journey that transforms architectural concepts into captivating living spaces. Guided by your preferences and lifestyle, our skilled Designers blend aesthetics with functionality, selecting materials, color palettes, textures, and lighting to craft an environment that reflects both personal style and practicality. Capturing your unique style and enhancing daily life.
Prepare to unwind while our team of skilled craftsmen get to work, using top-quality materials to construct your home with precision and care. Through essential on-site meetings at key stages of the building process, along with weekly updates from your construction Project Manager, you will be well-informed about the ongoing process. With industry leading build times and unsurpassed quality, you might find yourself moving into your new home sooner than expected.
The culmination of the home building process is the ultimate reward: settling into your dream home and cherishing its tailored comfort. With the added assurance of a dedicated warranty team's presence, you can enjoy every aspect of your new home with peace of mind, knowing that any unexpected issues will be promptly and expertly addressed.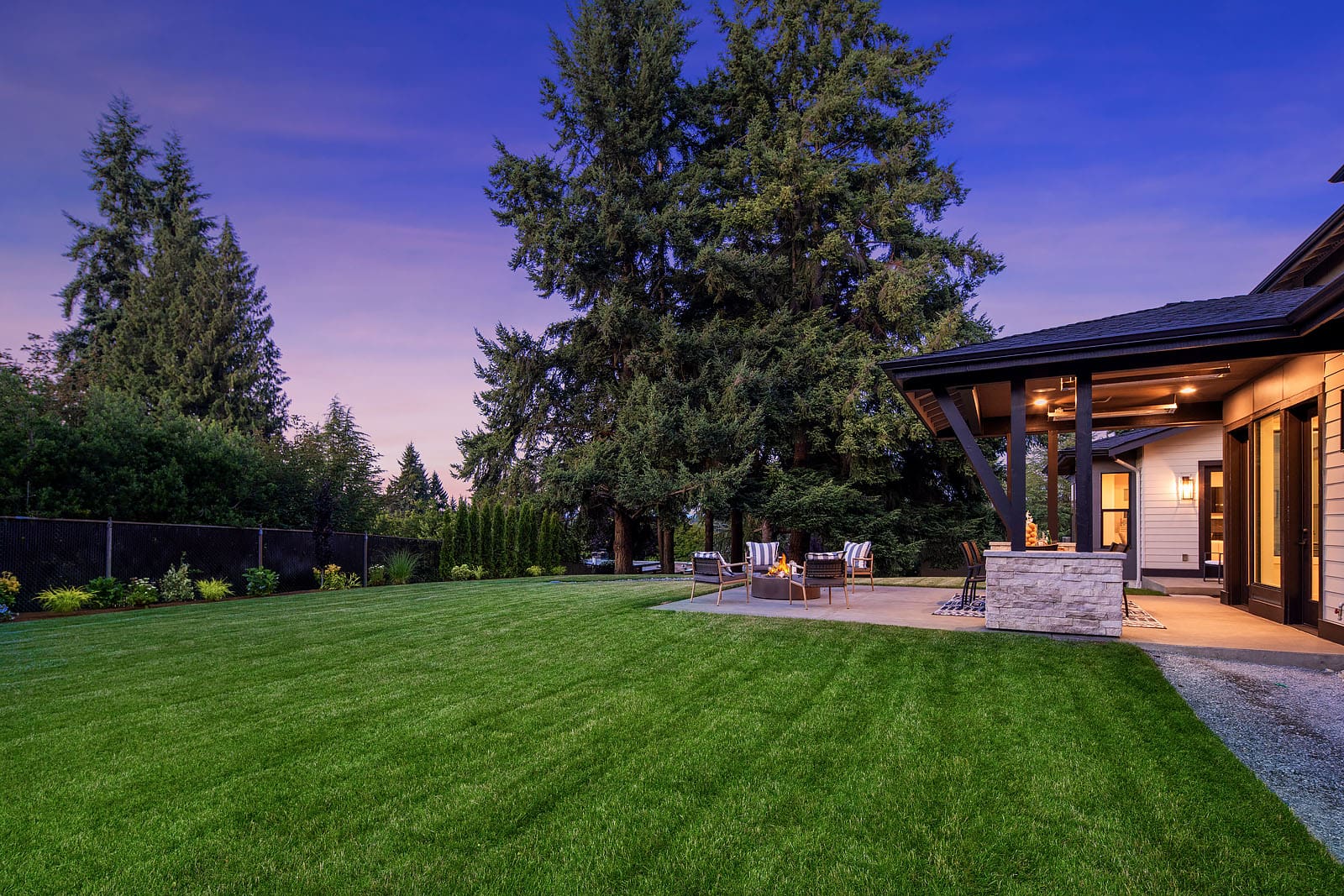 Connect with your team of dedicated and experienced Senior Designers and Managers. Experience a unique personalized process that our team of experts have tailored to your individual needs.
Explore the abundant options of design details, styles and finishes with our team of trusted experts. Feel confident knowing that your dream home will be built by industry leading contractors and vendors.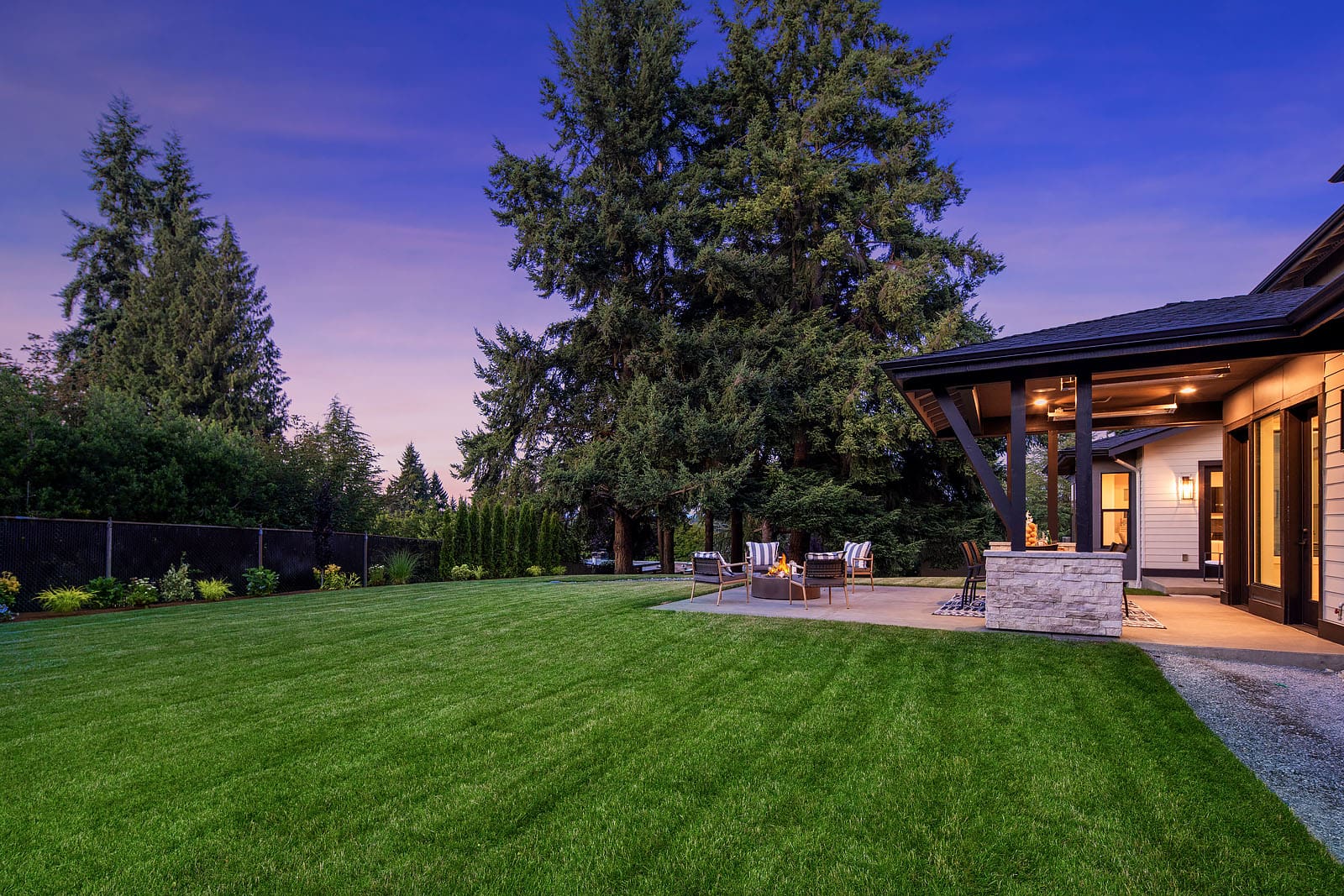 Get started now by telling us a little about you and what you're looking for. One of our experts will follow up with you within one business day.